Product Details
Make an Inquiry
NB-Z250 Nonwoven Medical Gauze Spone and Swap Making Machine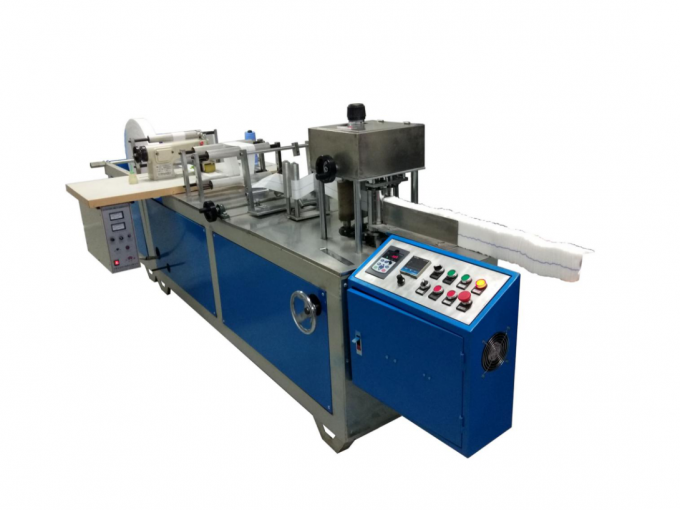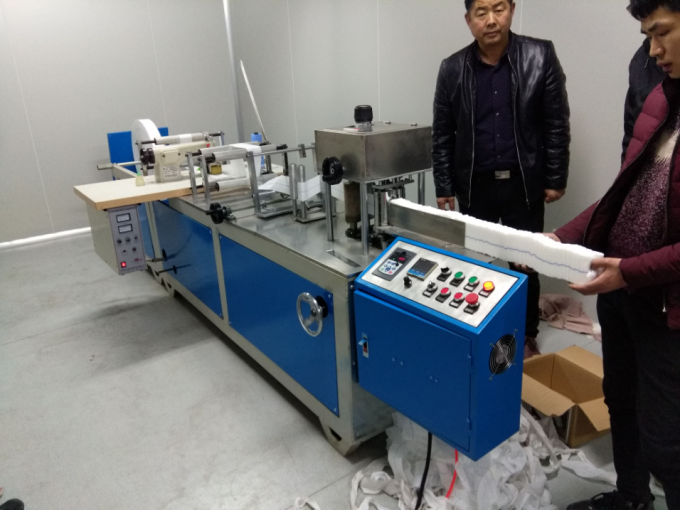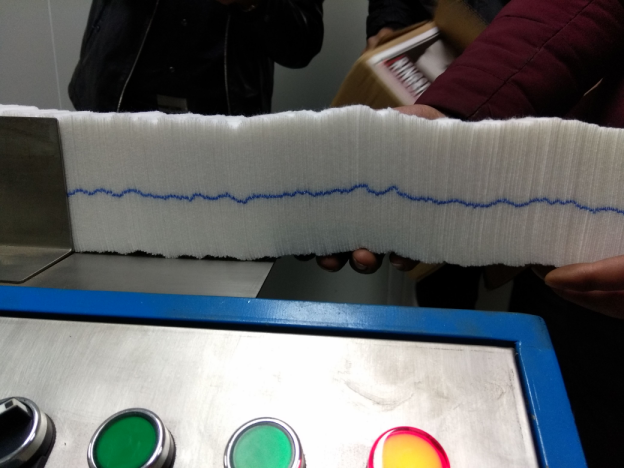 Salient Features
Material: spunlace non-woven, PP non-woven fabric
Machine principle: auto feeding-- line-- ultrasonic wire bonding-- vertical folding / non folding-- lateral folding-- output products.
Machine has device for synchronous transmission with wide belt, 2 places with control tension device to ensure the precise size of folding finished products.
And equipped with positive and negative conductive cloth conversion device to facilitate the production.
One set large power ultrasonic wire-stitching machine, ultrasonic output frequency and speed can be adjusted
One set line pay-off rack, angle could be adjusted, easy operation.
One set multifunctional special-shaped folding device, more folding method could be done.
Eg: 0; 1/2; 1/4 etc.
Folding roller is one integral type with connecting shaft, four sets of cutting wire cutting precision machining production. We are the first company to do this small folding rollers.
The transmission parts of the device adopt the double piece gear to cooperate with the bevel gear transmission, and the gear clearance is eliminated, the processing technique is fine, and the noise is small.
Machine table and other parts touched product are adopt 304 stainless steel.
The equipment adopts the high quality frequency converter to combine the whole set of electric appliance control, the electric appliance part wiring standard is reasonable, beautiful, easy to operate.
SPECIFICATION:
The machine has the advantages of compact structure, fast speed, stable performance, simple operation and advanced design concept, and is in accordance with the production condition of sanitary products!
MACHINE SPECIFICATIN

Model

NB- Z50

Machine speed

About 100-300pcs/min

Raw material width

50-100mm

Folding way

In vertical way, no folding; in across way, continuously fold; press line continuously by ultrasonic

Rated voltage

380 V, 50 HZ, 3 phases

Total power

4.4kw+0.75

Machine size

2.0x1.1x1.0meter

2.5x1.0x1.7meter

Packing size

3.95x1.3x1.62m

Machine weight/packing weight

700kg/719kg
DETAIL DEVICE IMAGES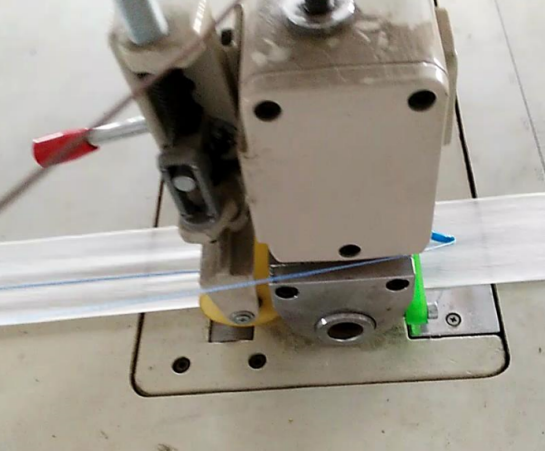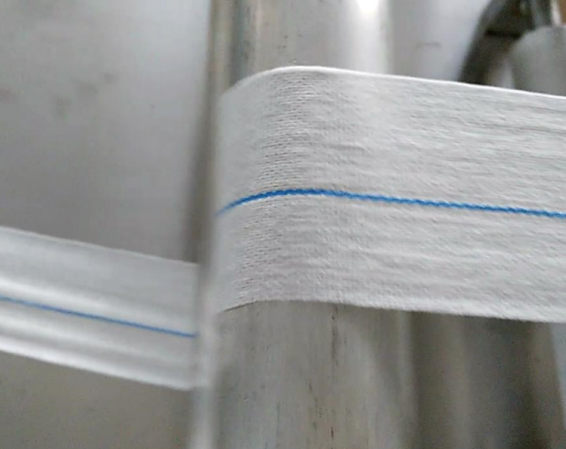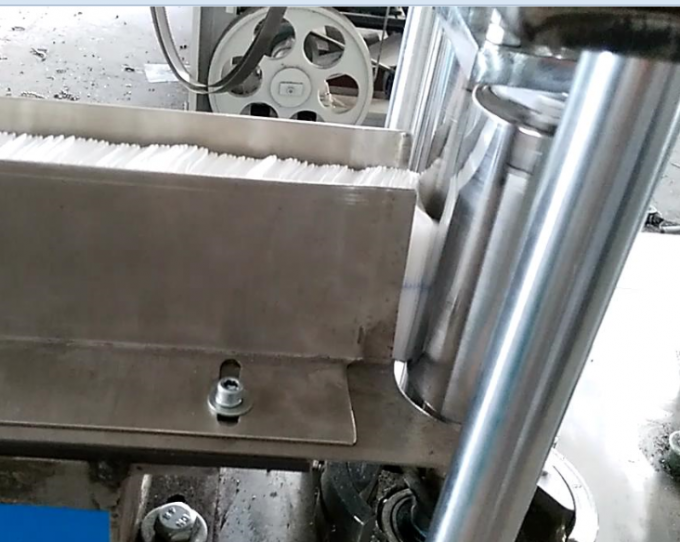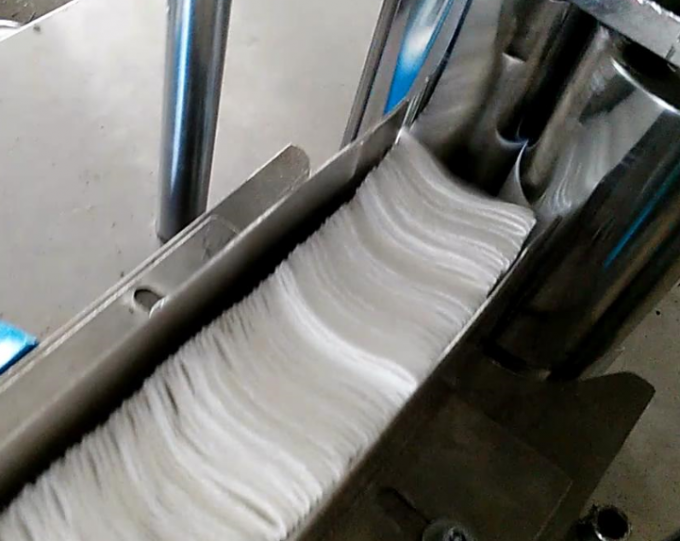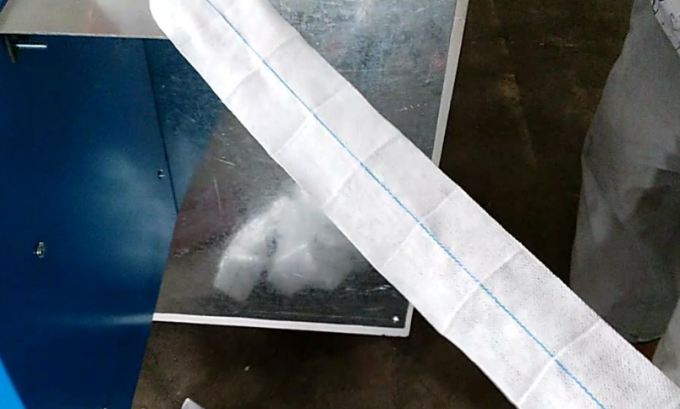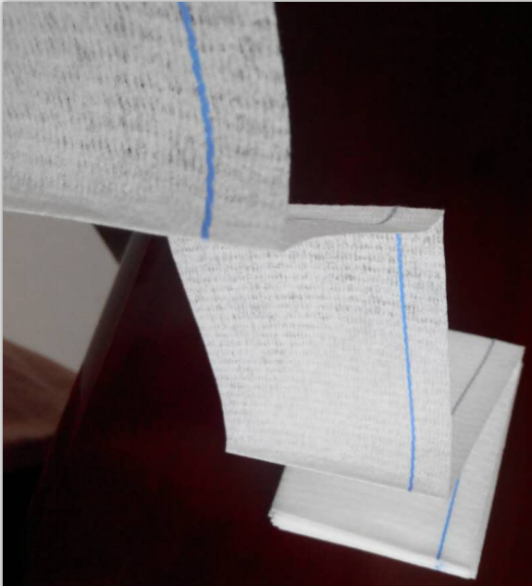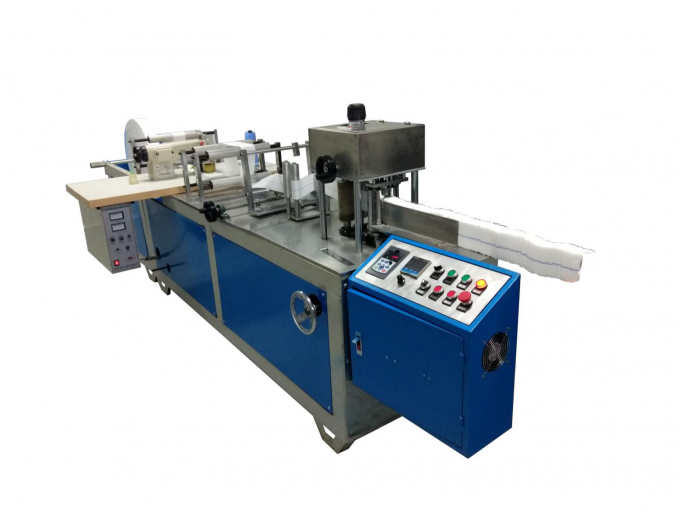 with sewing X-ray thread (if sewing is not wanted, turn off ultrasonic and then sewing machine does not work)
Video: https://youtu.be/YVWtpY65GJw
without sewing X-ray thread
https://www.youtube.com/watch?v=gT2RdugdtTw
NB-50 2-Function Gauze Folding Machine
Telephone Number:

+86-135 9027 4204

E_mail: